Kuan Yin
altar and getting my zen on. Nothing brings me back to the person I most like to be than Kuan Yin, how and when she showed up for me, and what she represents.
Good day today. *smile*
And here is a quick not so great photo of my altar. Poor Ganesh got his head chopped off by the crappy photographer.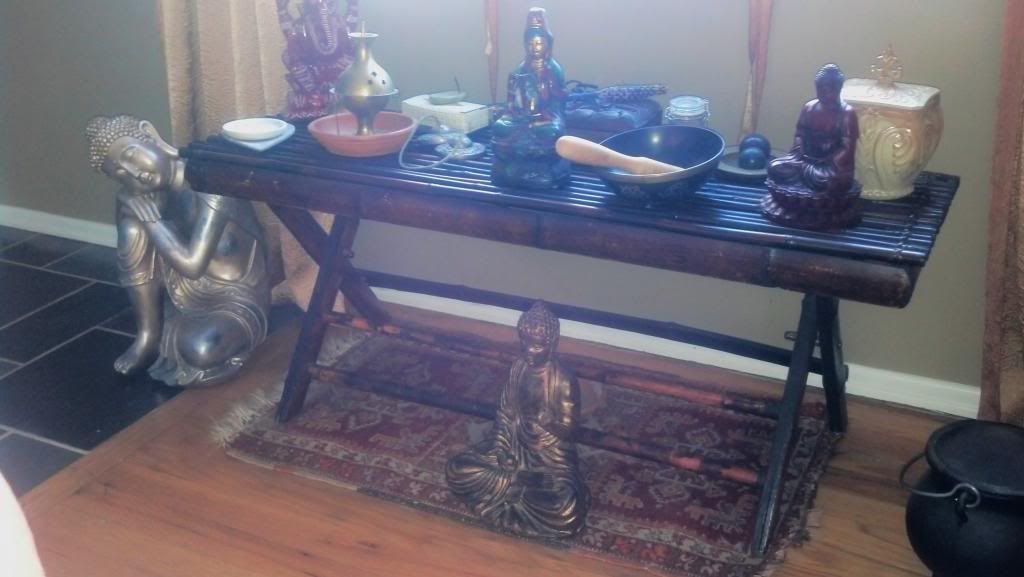 This entry was originally posted at http://pj.dreamwidth.org/370895.html. Please comment here or there there using your LJ ID or OpenID.
When things get really tight in my life I start to fall back on old bad habits, the kind that die hard. Why is that? Why do I not fall back on the old good habits? So, partly based on work we did in coven last night, partly based on self-reflection surrounding what's in my head recently and how it's moving in relation to some stressful pieces of my life I made a change. I actively consciously chose to revisit old good habits. For me that was spending time with my